For those of you who have been keeping up with HearTheWritings, you may have noticed that it seems that things have been moving rather slowly.. well, that is actually not the case.
Behind the scenes we have been hard at work on upgrading the site. (still a work in progress) The original site, which you may be familiar with, was simply put up as a placeholder to get the audio books out there… but as we developed more titles and saw how our users (you) were interacting with the site it became apparent that the time for a major facelift had come.. and in fact, the changes are throughout the entire structure.. I wont bore you with details… but the process of coding has taken months. It is with this new site and some other new changes that will take place over the next couple months that you will see a vastly improved user experience on our site.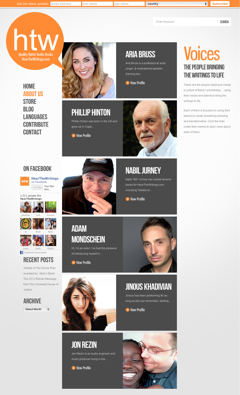 You will already notice several changes to our content… one such change was our 'About Us' page:
We wanted to profile those people who are devoting their talents to bringing the writings to life through the creation of these audio books so we dedicated the top of the about-us page to sharing them and their talents.
If you scroll further down the page you will see that we have also included some testimonials… So many people have written in to share encouragement for what we are doing as well as to tell us stories about how they are using the audio books in their own lives.. we wanted to share at least a few excerpts from these.. they touched our hearts.. now they can touch yours.
Right along side of the website construction, we have been hard at work recording and editing several new audio books. We were thrilled to announce Tablets of The Divine Plan revealed by `Abdú'l-Bahá read by the incomparable Phillip Hinton… as well as The 2012 Ridván Message from The Universal House of Justice read by the amazing actress Aria Bruss!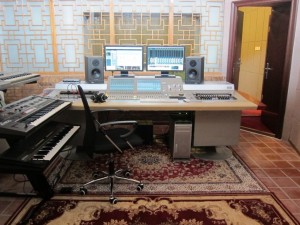 Two titles at once may seem like a big deal for us.. but we have much more in store for you. In addition to those two titles we still have four more titles in the works! (yes… 4!) We have been doing Skype recording sessions with Talent around the world. Linking our Pasadena CA studio to studios such as this world class studio in China, a modest home voiceover studio in Australia, and of course face-to-face sessions here in Pasadena CA. The scope of work has been daunting, but the results are amazing. We are thrilled that we will be releasing these next four titles over the next four months. Those of you who are on the Email Newsletter will get first notification and subscriber only offers. (sign up.. its easy!)
There isn't much more to say about the changes you will be seeing over the coming months… except that they are going to be exciting… and if you have any friends who might be interested in Bahá'í Audio Books.. or who laments that they cannot find time to study the sacred word as much as they would like, please take a moment and introduce them to HearTheWritings.com… they'll be happy you did.
Feel free to get in touch and LEAVE A COMMENT BELOW! Your feedback is what helps keep the momentum going….and please forgive the virtual dust as we get everything ship-shape.